As coral reefs continue to decline throughout their global range, and as disease continues to increase in frequency and distribution around the world, it is critically important that management bodies and coastal communities develop their local response capabilities to investigate coral disease outbreaks and to launch an effective response.
Preparing an organized response system to investigate coral disease events can help to answer the "big picture" questions about an outbreak: 
The "Big Picture" Questions about a Disease Outbreak
CDHC Field Manual for Investigating Coral Disease Outbreaks
Members of the CDHC have created a manual to provide standardized protocols and procedures for field investigations of coral disease outbreaks available here. This document is intended to serve as an operational guide to coordinate effective, informative responses by outbreak response teams to incidents of coral disease and mortalities.
Tools for Disease Diagnosis and Outbreak Response
Explore other CDHC resources for launching a coral disease outbreak investigation and response:
Sample Collection Techniques
View our video gallery of sample collecting and processing methods for coral disease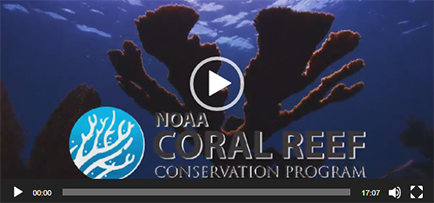 Coral Disease Assessment Form
Download and use this form for documenting coral disease in the field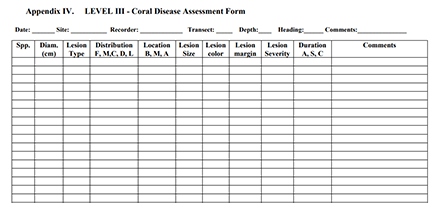 Use this key to identify disease based off of gross symptoms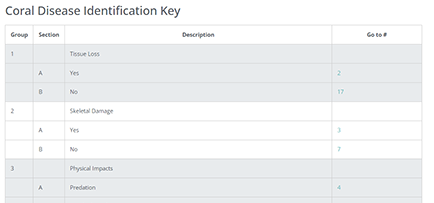 Answer questions about field observations to diagnose a coral disease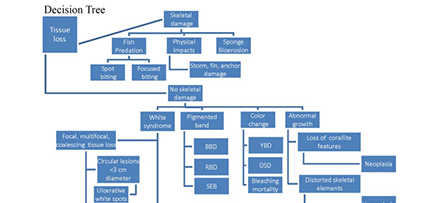 Download field guides to help identify  coral diseases in the Caribbean and Pacific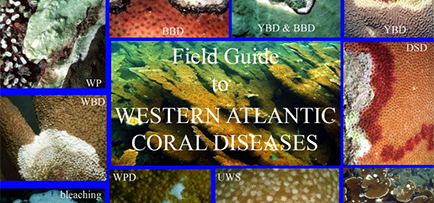 CDHC Outbreak Response Training Modules
Download a course of training modules  for disease  outbreak investigation